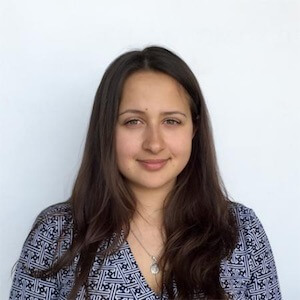 Mariia Bocheva
Head of Sales and Marketing at OWOX BI
Optimization Techniques Using Google Analytics
A/B testing, Optimization and results analysis with hidden capabilities of Google Analytics
While working with data we usually face several problems: we don't have enough data, we have too much data, we don't know what to do with this data.
In this session, I'll show how to make sure you can rely on your data and share my favorite ideas on how you can use Google Analytics and other for A/B testing, optimization and analysis.
You'll gain a better understanding on what to look at to answer your UX questions, how to run a test properly and evaluate its results.
Mariia Bocheva is a Head of Sales and Marketing at OWOX BI.
She has worked her way up from support manager and business analyst and that gave her a lot of practical knowledge in the field. Over the last 4 year, she has worked with the largest multichannel retailers in EMEA and knows their pains and gains.
She has experience talking at the largest Ukrainian conferences (over 6,000 people), Measurecamp in London, Superweek in Hungary, eMetrics in Chicago, etc. Her presentations are always emotional, useful and comprehensive. As a result, they are usually greeted with high evaluation from the audience.