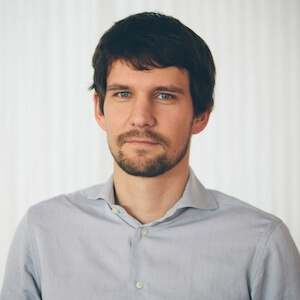 Andraz Stalec
CEO at RedOrbit
Machine learning, AI and predictive analytics in e-commerce
The increasing complexity of digital landscape on one side, and huge business expectations on the other side, are the driving force of change in e-commerce.
Fueled by tons of data machine learning and artificial intelligence are slowly becoming the norm, but algorithms themselves won't be able to change the companies and deliver success.
Entire companies need to change as well, but how to embrace this change? Where to start and what to expect? And how to organize yourselves?
In this talk we'll deep-dive into data-driven digital marketing framework, followed by insights and case studies from the real world, and finish up with a stack of tools and takeaways you can use to produce some quick wins.
Key takeaways:
1. Insiders look into roadmap to AI driven e-commerce
2. List of organizational prerequirements
3. Key concepts of data-driven organization
4. Stack of processes and tools that enable and drive AI driven e-commerce
5. Insights from our past projects that you can implement tomorrow
Andraž Štalec is the CEO and Co-founder of Red Orbit, the leading digital performance agency in Adriatic region.
Data, analytics and performance run through his veins. He is also a European search awards judge, Google certified trainer and a regular speaker at major international digital marketing events.